Some quick, but exciting news. I introduced last summer my 30 Years of Naked ASCII Art gallery with 30 astonishing examples of text art that depict female nudity as motive for the pieces.

I expanded the gallery significantely today. I added a whopping 70!!! additional pieces. The gallery is 100 pictures big, or 200, if you count that every picture is available in the gallery in two different versions, one with black font on white background and another with white font on black background.

Here is how the selection screen looks like (image is a slightly scaled down version of the action selection screen due to space limitation at my blog)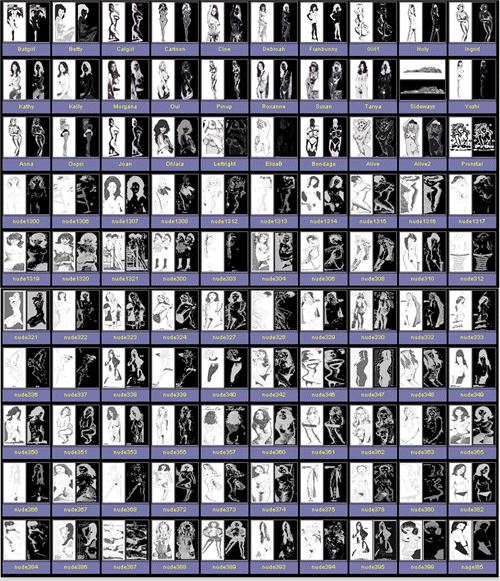 I was so excited that I also created a banner animation to promote the gallery.

You can put it on your website as well, if you like to.
Here is the code:


Enjoy!

Cheers Carsten aka Roy/SAC