Uh, the month of March 2010 is almost over and I did not write a post in the entire month.
Mhh.. I have actually a bunch of things to write about, but did not get around actually doing it. Well, I will provide some brief updates.
Megatro III Release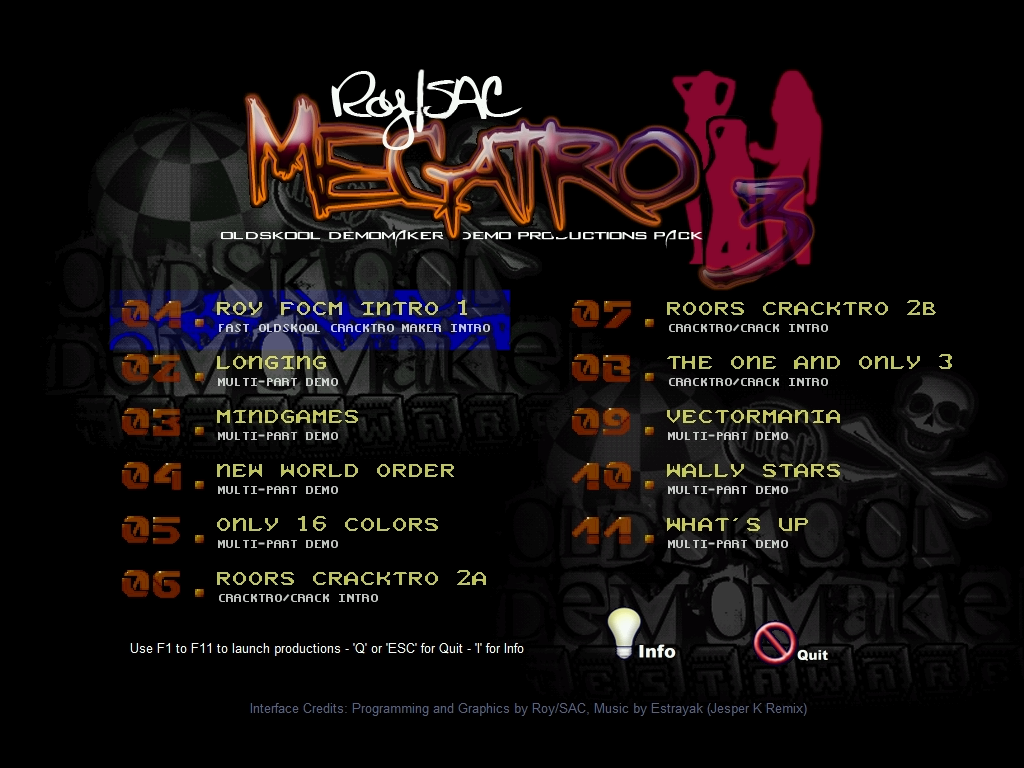 I released another Megatro Intro pack with my latest OSDM productions. The menu system was coded by myself again and I hope that I was also able to improve on it since Megatro II. For details and download links check out the dedicated page for this release.
Since the release of Megatro III I did create already several other productions as well. You might want to check out my OSDM homepage to check it out.
OSDM Vector Object Resources
Vector Objects for OSDM are hard to create and have more than one person already driven close to insanity. But there are some lights at the end of the tunnel, which could help until a vector object editor will be implemented into OSDM itself.
Forced Blog Move/Change
Google Blogger announced that they are going to discontinue the support for FTP. That is how I operate my blog with Blogger. The files (the blog content) is hosted at my own web server and pushed by Google to via FTP to my server, if changes to the blog are made (e.g. new posts are posted or comments).
I always wanted to switch to WordPress. Maybe its now the time to actually do it, but I am not sure yet. I might go with an alternative route that became available, such as the custom domain for blogger. The blog would be moved from RoySAC.com/blog to Blog.RoySAC.com or something like that and would reside on Google???s servers instead of mine. It should not make any difference to the look and feel of my blog, but I am still skeptical when it comes to this.
There is still some time to think about it.
Well, that???s it for now. I hope that I will be able to post something else that is new and interesting soon.
Cheers!
Carsten aka Roy/SAC