I collected over the years pixel art of all kinds, especially from the Commodore AMIGA, the Commodore 64 and the PC (when people still "pixeled" there instead of "photoshop" everything).
If you do not know what I mean, have a look at this post of mine about Perspective Projection on the Computer. It touches the subject of hand-made pixel art on the side, but uses some nice examples and illustrations.
…?? whoa, what is this background?!

special occasions? buoahhhh! hehe… okay now serious again …
I was particular a fan of logo art work, because that was something I did myself. I was never good at drawing or painting objects, people or animals. You only have to look at my ANSI/ASCII art galleries and will see that most of the stuff are logos only and if I did anything else, then the results were way below average in quality. Any of my attempts to draw people and faces resulted in something that looked rather funny, although this was rarely my original intention. So I eventually accepted the truth and stuck to what I did best, logos … styling text/words, so to speak, just as clarification for the "normal" folks out there.
I got around to take my logo collection and do as much de-duping as I could, spending several hours on just that and upload my collection to Flickr.com, for everybody to access freely. I did not include my Commodore 64 collection, which is still a mess, but a bunch of C64 pixel art logos sneaked into the Flickr.com sets anyway.
I grouped the logos by title and not artist, creating a set for each letter of the alphabet and grouping all the set within one big collection, which you can access via this link. There are over 2,000 logos my friends, in case you asked yourself how I can spend "hours" on de-duping stuff.

Okay… here are some of the most famous logos of all time… the cream de la cream… the top of the top of the pixel art logos so to speak. Okay, I think you got it, so lets start with the show hehe.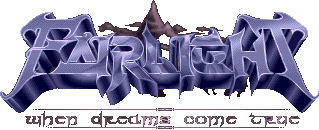 FLT- Fairlight logo by Angel Dawn
Ultra famous logo, used over and over again, also on the PC later on, where almost nobody ever did a new one for them, because everybody was convinced that you couldn't come up with a better one. If you have never seen this logo before in your life then I am asking myself, how you ended up at this blog reading this post? Seriously!

TRSI – Tristar and Red Sector Incorporated logo by J.O.E.
Together with the previous logo for Fairlight, probably the most recognized scene logos of all time. Same as for the Fairlight logo… it was used over and over again, also on the PC, but in contradiction to the Fairlight case were some folks confident enough to draw new logos to compete with this one by J.O.E. and I have to admit, some did a damn good job at it. See for example the other TRSI logo by Peachy further down below.
??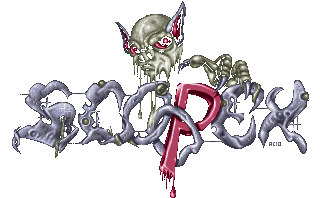 ??
SCX – Scoopex logo by Acid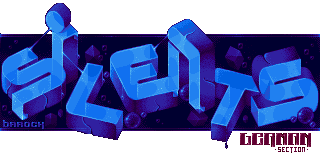 ????
TSL – The Silents logo by Barock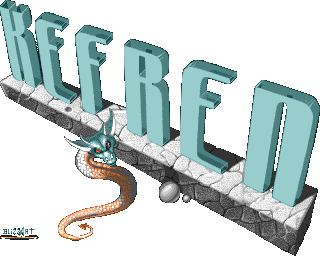 ??
Kefrens logo by Blizzard
from the famous Commodore Amiga 500 demo "Desert Dream" from 1993

Gods logo by Bridgeclaw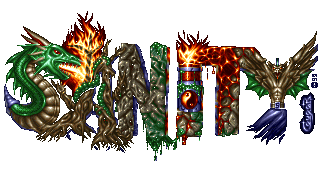 Sanity logo by Cougar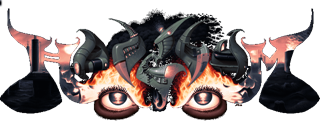 ??
??HLM – Hoodlum logo by Angel Dawn
there is also another Hoodlum logo by Angel Dawn, which has a much simpler design,
but is probably as equally famous as this one.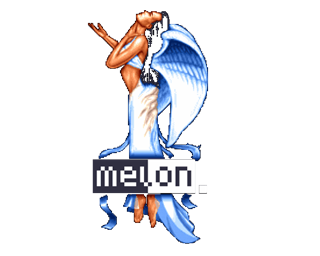 ??
Melon Dezign logo by Mack
The "zoomed" or "ASCII style" like Melon logo text became somewhat of a trademark for Melon Dezign. They use the same motive over and over again throughout various Melon demo and intro/cracktro projects.

??
Lemon logo by Facet
okay, not so classic, but there is Melon, so I had to add a logo from the "Anti-Melon" group "Lemon". It's like Ying and Yang. Hey, I picked a logo that uses a ripped Melon Dezign style, okay?! hehe

TSL – The Silents logo by Mikael Balle
??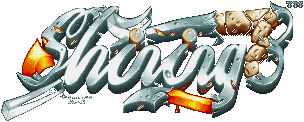 ??
S8 – Shining 8 logo by Newline
most famous of the logos of the cracking group Shining 8. Are there any other logos? I am not sure, no joke!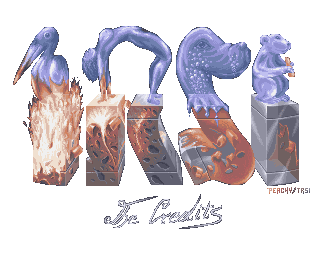 TRSI – Tristar and Red Sector Inc. logo by Peachy
from the end credits part of the TRSI dentro "Wicked Sensation" from 1992, which featured also a great and equally famous piano track by the musician Romeo Knight called "Boesendorfer"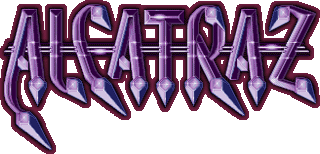 Alcatraz logo by PGCS
Logo from the intro of the winning demo of The Part 1991 in Aars, Denmark called "Odyssey" (5 disks long, running about 45 minutes, if you don't skip parts and single handedly responsible for the institution of a running time limit for demos at competitions at demo scene parties

)

????????
Kefrens logo by R.W.O.

??
Anarchy logo by Slash

Parasite logo by Splatt
??

Razor 1911 logo (I believe by Sector 9)??????
okay, this logos is maybe not so famous, but I had to add a Razor 1911 logo to avoid trouble, so I picked a very old logo and not any of the new PC ones by Zebig, Facet or Kenet etc.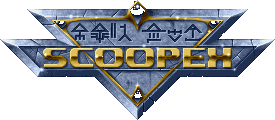 SCX – Scoopex logo by Uno

SR – Skid Row logo by Antony
That is enough for now! Again, you can find these logos and over 2,000 other and less famous pixel art logos at this Flickr.com collection of mine. Check it out, it's definitely worthwhile to spend some time there.
Uh… what happened to the fancy background? Mhhh … I suppose that this was a queue for me to signal that this is the end of this blog post. Okay, so be it!
Cheers!
Carsten aka Roy/SAC