I am a Wikipedian since December 2005. I wrote about how that happened back in April.

I did over 2000 edits in Wikipedia since then, mostly articles and other things that are either related to internet marketing or to the Demoscene and Text art. I did a lot of work on the articles to affiliate marketing and the article to ASCII art.

I try for a long time to get other affiliate marketers to contribute to Wikipedia to that subject, but my attempts are not bearing any fruits so far. In addition, my major rant last month was not as successful as I had hoped. I hope that it will change eventually.

But there are also good news.

The article to search engine optimization was promoted to ???featured article??? at Wikipedia. I did contribute some stuff to the article and was always watching it for spammers and vandals. I was also active in discussions on the articles talk page.

What does featured article mean? Here is what Wikipedia itself says, quote:



Featured articles in Wikipedia

Featured articles are considered to be the best articles in Wikipedia, as determined by Wikipedia's editors. Before being listed here, articles are reviewed at Wikipedia:Featured article candidates for accuracy, neutrality, completeness, and style according to our featured article criteria.

At present, there are 1,420 featured articles, of a total of 1,815,298 articles on Wikipedia. Thus, about one in 1,270 articles is listed here. Articles that no longer meet the criteria can be proposed for improvement or removal at Wikipedia:Featured article review.

A small bronze star () on the top right corner of an article's page indicates that the article is featured.

Nice, eh?

It was not easy and it was a lot of work, mostly by the editor Jehochman, who is a SEO with the real name Jonathan Hochman.

You can see that by looking at the discussion page for the nomination. One of the biggest issue was the fact that many sources are blogs. Wikipedia is still working on improving on the bias a lot of editors have regarding the quality of blogs. Some missed the fact that blogs became popular with online publications and also classic offline ones who have a website and publish their content online. That did not prevent the debate whether or not the references used to verify the facts are reliable or not.

I made a call to several known SEOs to comment on the resources. A few actually did, which was nice, while others, like Rand Fishkin from SEOmoz posted an article at his blog instead.

It was titled ???Search Engine Optimization Article at Wikipedia Doesn't Deserve Attention??? and I know that Rand did choose the title more to draw attention to it than actually meaning it.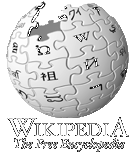 He is not supporting Wikipedia and the efforts made by other marketers, like Jonathan and me. He did also make some valid points. I believe however, that there are a lot of misconceptions and bias from the side of the SEO community towards Wikipedia, something the SEO community blamed the Wikipedia community for. That is actually very ironic. Yes, it is true, there is bias, but at least try the Wikipedians to cope with it and find a solution for the problem. I left a ton of comments at the blog and hope that I got something across. For example:



"The truth becomes whatever the popular opinion is."

Isn't that what the "truth" is anyway? Truth is to 99% opinion. Even if all items available to you are proven, documented and unskewed facts, does it not make it true, because you don't know if all items that are available to you are all items there are.

The leaving out of a fact can change the "truth" in an instant. No lie or biased comment necessary.


and as response to a comment to my comment did I write:



That's why are the core rules "Neutral Point of View" and "no original resource" so important. An encyclopedia is about facts, not interpretation. Neutral point of view means that facts that could be interpreted as negative have to be included as much as the facts that could be interpreted as positive.

The interpretation of all the facts and make it out to be something good or something bad is not the purpose of an encyclopedia. If you take the same set of facts today and look at them again in the future, the interpretation might changes from good to bad or the other way around due to changes in society and people's values.

That's the idea, but that is harder to do in reality than it sounds when you say it. People are people and the only thing we can do is trying. If the try was good or bad is a question of interpretation again. Ironic, isn't it?


I made a lot more comments, but you get the picture. It is not as easy as it seems and all we can do is try our best to make it as good as possible.

Barry Schwartz was also reporting about it at SearchEngineLand.com. I could not help it, but be a bit sarcastic in my comment.

Well, it???s done, the article is now a featured article and I think that it will help the SEO community indirectly. If you plan to do work at Wikipedia, check out my collection of relevant Wikipedia resources for newbie???s. I am sure that you will appreciate them.

Cheers!
Carsten aka Roy/SAC