It is no secret that I am a big Cirque Du Soleil fan. The first show I saw was the inoffical show from Dragone called Le Reve, which is currently shown at the Wynn Las Vegas Resort and Casino.
It is to this day my favorite Cirque Show to date. I have seen all but three alright which are Zumanity, Mystere and Love. And it will be 4 shows I have not seen in April this year. Why? That's Why. I play again with the Idea to hop over to Montreal/Canada on a weekend in April or May to see it.
I had the ticket, opening week (day 3 or 4), last front-row seat in my basket. But it knew that I could not go, because Canada is not part of the United States (yet) and I have currently no travel documents thus can leave but not get back in to go home (It is as ridiculis as it sounds, trust me).
Well things changed a bit. The situation still sucks, but it seems that I will be able to get travel documents again at the end of March, beginning of April. Mhh.. What did "The Clash" say? …. "should I stay or should I go?"
I am undecided. While I am thinking about it, check out this video which I found at YouTube.com. It uis about 9 minutes long and shows several scenes from the show. It also introduces each of the main theme songs.
Did I mention that the music of Le Reve is just great and also the best from all Cirque shows in my opinion? No? Well, it is and I own the CD (surprise), the original, not a copy.
You know, the one you have to buy for money and not creditz (kudos, if you understood that one). The only other soundtrack that comes close is the one from the Cirque Du Soleil "Touring Show" called Varekai
Varekai is also one of my favorite shows.
http://www.youtube.com/v/jJQLd_esJog&hl=en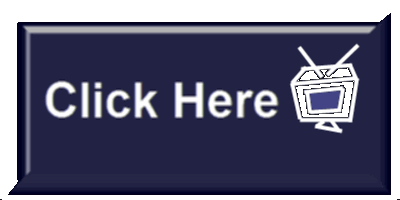 Here is again the Teaser I mixed myself (Music and Video). The original video had some commentator messing the experience up, so I took the video editing software in my own hands and saved the day. 😉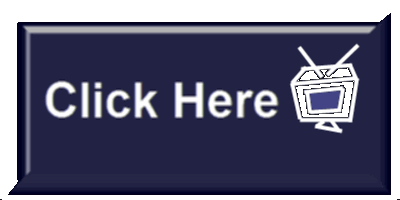 Want some more? Check out my YouTube VLog (that means Video (B)log dummy 😉 ).
I decided to "out" myself in public and do inventory of my cirque stuff. It is ironic that it all started with a free comp ticket to the Le Reve show in Vegas. How much is it? About $90-$100. Great deal! Thank you. I spent more than 10 times that amount ever after. I should have paid them $100 to not to go… kidding. I have no regrets.
Okay back to the CirqueFAN inventory. Let's start with the Live Shows. I sort them by how I like them compared to the others.
Cirque Du Soleil Live Shows
Haven't seen yet. TO-DO!
Quidam, Corteo, Alegria, Dralion and Varekai are also still Touring Shows and La Nouba found a permanent home in Florida. Well, to be honest. I will not chase them, but if I get the opportuniy, then I will go and see them live.
This brings me to the next category DVDs.
Cirque Du Soleil Shows on DVD
Yes, I own them all!

| | | |
| --- | --- | --- |
| | | |
| | | |
| | | |
* Cirque du Soleil II: A New Experience is the same as Cirque du Soleil – Nouvelle Experience
Cirque Du Soleil Movies
No, I own only 50% of them
Cirque du Soleil – Alegria: An Enchanting Fable (Schande!, Schande!)
Directors: Franco Dragone don't touch this!

??
So… The circus of the sun also produced two movies. One is nice and the other one sucks big time. No, there is no link to the bad one. Also no Image. Find it yourself, if you can not help it, but let me out of it. I gues everbody has a dead body in the cellar.

OKay, the dead one is not – Cirque Du Soleil's – Journey of Man

A child is born. We see underwater swimmers representing this. He is young, in a jungle setting, with two fanciful "instincts" guiding him as swooping bird-like acrobats initially menace, then delight. As an adolescent, he enters a desert, where a man spins a large cube of metal tubing. He leaves his instinct-guides behind, and enters a garden where two statues dance in a pond. As he watches their sensual acrobatics of love, he becomes a man. He is offered wealth (represented by a golden hat) by a devil figure. In a richly decorated room, a scruffy troupe of a dozen acrobats and a little girl reawaken the old man's youthful nature and love.

.. okay, next chapter …

Cirque Du Soleil Documentaries (About the Cirque)
As weird as it may sound. Yes, I have all of them.
Cirque Du Soleil TV and Special Events
Got them too!

Cirque du Soleil – Midnight Sun (2004)

Co-produced by Am??rimage-Spectra and Productions Conte IV, a subsidiary of Cirque du Soleil Images, Midnight Sun features 150 circus artists, entertainers and street performers, as well as over 100 singers and musicians. All these artists came together on July 11, 2004, to celebrate the 25th anniversary of the Festival International de Jazz de Montr??al and Cirque du Soleil's 20th birthday by performing in a magnificent show on the main stage of the Festival International de Jazz de Montr??al.

Cirque du Soleil – Solstrom
The Complete Series – 5 DVDs

All 13 Episodes of the TV Show. Filmed 2003 at the Cirque du Soleil Hometown, Montreal, Canada
Cirque Du Soleil Packages – Don't Haves
I have none of the packages since I bought all individual things. I hope that I don't miss out on anything that is exclusive for those packages (I guess I do), but lets not talk about that anymore.
It does not have an end. Gee. This is more than I thought. I am still missing the music (I have 6 or 7 CD's), 2 T-Shirts ("Delirium" and a cool looking one just Cirque branded) and 1 brochure/book. I will stop here.