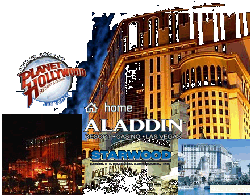 I just had my first "real" weekend in months. I left Friday afternoon to Las Vegas to have fun (and not to a trade show).
I stayed at the "Aladdin" Hotel and Casino which is currently under construction, because it is being transformed to a Planet Hollywood Hotel and Casino.
I watched two Cirque Du Soleil shows, the two which were the highest on my "have to see" list.
One on Friday and the other one on Saturday. I had already a ticket for Cirque Du Soleil's "KA" at the MGM Grand for Saturday.

I decided last minute to try to get a ticket for Cirque Du Soleil's "O" at the Bellagio on Friday. You can see the "O" Trailer for the show at the official Cirque Du Soleil Website. I was lucky. I got there 1 Minute before the show started and got a ticket because somebody else did not showed up (the show was sold out). I got for $150 a premium seat in Row F (6) right in the center of the row, quite a bargain.
Next on my list are "Mystere", "Zumanity" and "Love"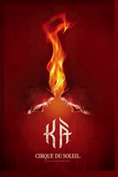 If you are going to see "KA", try to get seats in the center of the venue and not towards the side, trust me on that. I was sitting at a "medium" quality seat more towards the side. I might have to watch it again from a center seat. Great show! I can highly recommend it. Here are 3 Videos from the Show. You have to watch the 2nd one: Extract from "The Slave Cage", which shows the act "Wheel of Death" which is one of the best parts of the whole show.
Most people I talked to who have seen "O" and "Le Reve" say "O" is the better one which I disagree with. I like "Le Reve" better (playing at the Wynn) . Le Reve is an in-official Cirque show by Franco Dragone, the creator of the cirque shows "O", "Mystere", "Alegria" and "Nouvelle Experience" as well as Celine Dion's "A new Day".
Yeah, I became a Cirque Fan, whcih should be obvious by now. I joined their free Cirque Du Soleil Club to get news, updates, access to special content and promotions. The Membership is absolutely free. I also got most of the shows as video now and several of the shows soundtracks on CD.
Cheers,
Carsten aka Roy/SAC