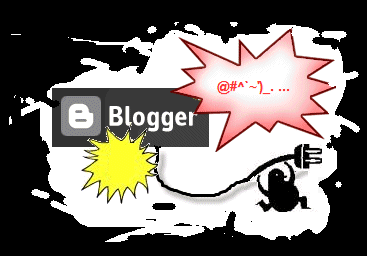 Blogger was down again today. That's now the second major disrution within one week.

Bummer …

It made me even start posing stuff in other Services. Like the two posts here which I posted at Rapid Feeds to check their service and also did have the urge to write someting, …

… because that is the whole purpose of having a blog right?


ConsumerMatch.com Blog Disrupted
Blogger.com is down and causes some disruptions and design flaws on our Blog. It's still usable though because we host the content itself on our server…

Good that we officially launched our Blob today and submitted it everywhere. Not to mention all the changes made to the look and feel and settings.

I would be furious if this would be gone for good. Well, nothing I can do about it right now so I will use the time to introduce ConsumerMatch.com.

ConsumerMatch.com (CM) – Blog – CM is a Comparision Shopping Search Engine and Directory. We list Hundreds of Merchants, Millions of Products and Tons of Coupons, Deals and Specials. Resources, News, RSS Coupon Feeds and Deal Alerts via Email, Promotional Newsletter and more.

Private Blog also Affected
My private Roy/SAC Text Art Blog is affected the same way by the fact that Blogger.com is down. They had problems this morning already and showed errors. I made changes to the blog which were fine first and then suddenly reverted as if somebody restored content from a backup or archive. I hope they will be up soon.

The Blog was also Launched today (Lucky timeing I guess) and I am glad that I enabled the FTP Feature to get the HTML and XML Atom Feed send to our Webserver. Some Stuff used in the Blog Pages are still supposed to be provided by Blogger.com and is the Reason for the weired look and behaviour of some area of my Blogs.

….. Blogger.com … or … Bugger.com?!